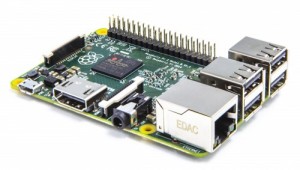 As if the news wasn't good enough that all Windows 7 and 8 users are going to be getting a free upgrade to Windows 10 – the new Windows OS that promises to be everything we wanted and then some. Microsoft have announced that the recently released Raspberry Pi 2 will be getting a specially compiled version of Windows 10. Considering the new Raspberry Pi 2 is only $35 for it's quad-core 1GB goodness, this is certainly welcome news.
We see the Maker community as an amazing source of innovation for smart, connected devices that represent the very foundation of the next wave of computing, and we're excited to be a part of this community. Last year we took an important step in embracing the Maker movement by creating the Windows Developer Program for IoT and delivering Windows for the Intel Galileo board. We are taking the next step by bringing Microsoft's leading development tools, services, and ecosystem to the Raspberry Pi community for free through our Windows Developer Program for IoT.
Personally I am looking forward to Windows 10 as a developer and a gamer. This is one more things in Microsoft's recent history to show they really are changing how they work and moving towards listening to its users more.
Source: http://blogs.windows.com/buildingapps/2015/02/02/windows-10-coming-to-raspberry-pi-2/
Image from http://www.raspberrypi.org/raspberry-pi-2-on-sale/
Comments
comments