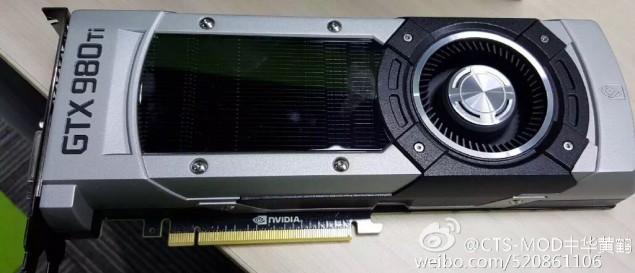 NVIDIA's latest GeForce GTX 980 Ti graphics card has been officially confirmed to launch on 2nd June at the Computex 2015 event. NVDIA seems to be holding a big event at the show to launch their competitive, high-performance, GM200 based graphics cards to GeForce users which will be shown off at the event and live streamed to public via Twitch.
Source: NVIDIA GeForce GTX 980 Ti Officially Launching on 2nd June At Computex – Brings Competitive Graphics Performance To GeForce
I personally, cannot wait for this card, I will be ordering it from the first company that releases a custom version with quieter cooling – maybe even SLI. I'm currently on a 780 and it just doesn't cut it running GTAV at 3440×1440 maxed out – I actually can't max it out thanks to the 3GB memory on my card!
Even if this card has an issue with the final 0.5GB like the infamous 970 it will still be more than adequate for GTAV and pretty much any other game I throw at it for a while at this resolution.
Comments
comments