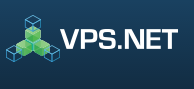 A few months ago at work we realised the need for lots of "nodes" (servers) in the UK and in the US initially. We have a lot of data processing that we need to do and we worked out it would be faster and cheaper if we could distribute the work over lots of servers rather than a few beefy servers. Dan started looking around and found VPS.net, they looked good so we thought we'd give them a go. Of course we didn't want to "put all our eggs in one basket" so we took out some VPS servers with different companies too. A few months later, the only servers we've been continuously happy with are the VPS.net servers.
There pricing is one of their best features, you can get a "single node" VPS with some basic specs of 400Mhz processor, 256MB RAM, 10GB storage and 250GB bandwidth (what this site is running on currently) for £15 a month. £15 may seem a little steep to some people to start with but when you realise this is for your own root access Virtual Server (i.e. you can pretty much do anything you want with it like it was at home) it isn't that bad at all! What makes it better though is, as you buy more nodes, the price comes down for each additional node, so the first node may be £15, but the second is only £14 and so on all the way down to £9 per node.
VPS.net's idea of nodes is also very cool. You can buy up to 16 nodes that work as one VPS, and you can change this at any time. Lets say you were me with one node and suddenly you got a surge of visitors and it just couldn't handle the load anymore, not a problem, simply buy an extra node, attach it to the VPS and you'll immediately get the benefit of it, no need to re-install your VPS or anything!
They also have automated full node backups for £4 a month too, they take a daily, weekly and monthly backup that you can restore from at any time, so if you totally screw up your server, just hit yesterday's backup and voila! Back to normal again. Not only that, if the actual server your VPS is on decides it's time to die, they'll boot your VPS up on another server within minutes, that doesn't cost and is part of the service.
If your demands are for a webserver, they have free DNS management tools as well so you don't have to use an external service, just point your domain at their nameservers.
So in summary, if you're looking for a reliable, fast, cheap place to host a website or host nodes to perform data analysis, I'd certainly give VPS.net a go.
Review ends 🙂
Comments
comments