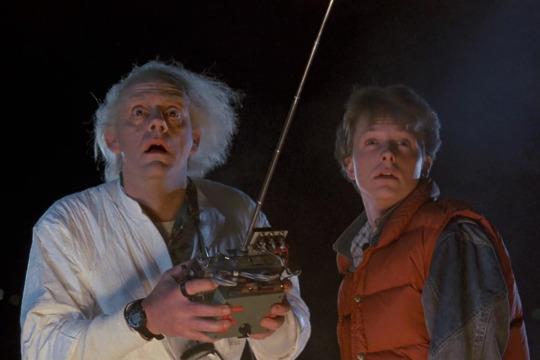 Christopher Lloyd and Michael J.Fox (Universal)
Yup, Back to the Future is coming back to cinemas (hopefully across the country) on October 21st 2015 alongside the launch of several box sets including the movies, the animated series, extra content, a light up flux capacitor, behind the scenes footage and more.
October 21st is the date Marty goes to when he travels to the future to deal with his kids and will probably be a very eventful day around the world for all fans of Back to the Future. Universal knows this and are definitely on the hype train to help make it as memorable as possible.
I know I'll either be throwing or going to a party on that day solely aimed at Back to the Future fans – hopefully with a DeLorean.
You can find out more at the backtothefuture.com website.
Comments
comments